Recent Events
End of Year Picnic
The end of year picnic was held on May 21st at the Plex. A good time was had by all that attended.
The executive committee met on Thursday, June 9, 2005 to discuss the upcoming year. A newsletter will be sent every other month to remind you of issues, interests and needs of our FPA.
If you have anything that you would like to add to the newsletter, contact Pam Robinson.
If you have any suggestions for training, please contact Charlotte Marsh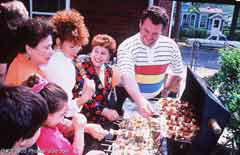 Upcoming Events
All regular meetings will be held at
Faith Village Church of Christ
4100 McNeil at Callfield in
Wichita Falls, Texas
| | | |
| --- | --- | --- |
| | | Add your content here |
| | | Add your content here |
| | | Add your content here |
| | | Add your content here |
| | | Add your content here |
| | | Add your content here |
| | | Add your content here |
| | | Add your content here |
| | | Add your content here |